It's human nature to bond with others – and it's good for us! Healthy bonding includes building relationships with our family, friends, pets and community. The meaning of community today extends far beyond our geography and can include groups who share passions or interests, religion, race, ethnicity or sexual orientation.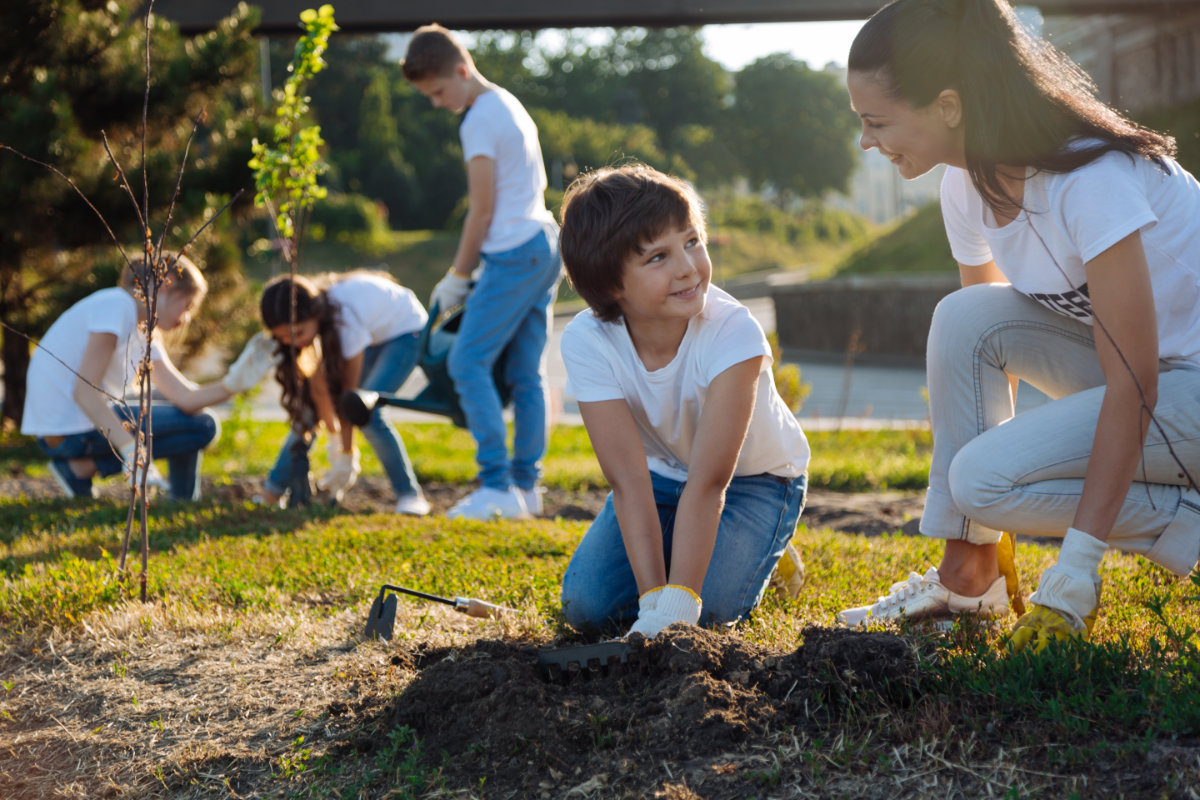 Unfortunately, much of the group bonds and socialization we need has been replaced with screens and devices. Some of us don't even know our neighbours.
It's not just hurting us – it's hurting our communities. In a country of over 36 million people, how is it that between 25 and 30% of Canadians report feeling persistent loneliness or social isolation?1
Physical activities can break down walls and act as a building block to grow stronger communities by boosting the confidence and happiness of individuals, while connecting them to others with common interests.
Just 150 minutes of moderate to vigorous physical activity, in bouts of as little as 10 minutes, is a great place to start.
Everyone can play
Being active with others is an important strategy for inclusion, especially when it comes to high-risk groups such as older adults and recent immigrants to Canada. Social inclusion and friendships – keystones of community – are what keep us active in the long run, promoting greater longevity and health.
Movement, the great connector
A great way to build strong social connections with others is through physical activity and sport. Moderate to vigorous physical activity triggers feel-good chemicals, and when done with others, can lead to an even greater surge of endorphins.2
Team sports like hockey, baseball, basketball, and soccer are a great way to meet new people from your community. But they're lots of ways to get active and Community Better including:
Group exercise and fitness classes are a great way to meet new people.
Taking your dog for a walk can help you meet and connect with neighbours.
Research shows that activities performed in synchronicity with others, like jogging, cycling or cultural dancing, can be especially beneficial to our quality of life, our social interactions and to our bodies physically.3

References
1. Desjardin, L. (2018). Loneliness is a 'significant issue' in Canada, says doctor.. Radio Canada International. Retrieved from http://www.rcinet.ca/en/2018/01/19/health-risk-alone-lonely-canadians/
2. Yorks et al. (2017). Effects of Group Fitness Classes on Stress and Quality of Life of Medical Students.. Journal of American Osteopathic Association, 117, e17-e25.
3. Retrieved from https://journals.plos.org/plosone/article?id=10.1371/journal.pone.0136705
Taken from Participaction